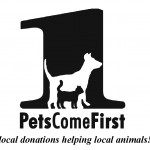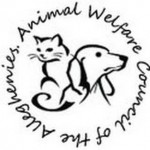 Spay / Neuter Voucher Purchase
Please complete the below information to purchase your Spay / Neuter Voucher.
**PLEASE NOTE:  There are times when the clinic is scheduling appointments out 4-6 weeks.**
Pets Come First will review your information and payment, and the voucher will be mailed to the address that you provide below.  Vouchers cannot be emailed because they are assigned a unique number, and must be signed by a Pets Come First representative.
Please note that your voucher order will not be processed until payment is completed via credit card and PayPal at the time of the purchase.  Please come to the shelter for purchase with other forms of payment.
Once you have received your voucher in the mail, you will call the Allegheny Spay / Neuter Clinic directly to make your appointment at their facility in Centre Hall or Woodland.  The phone numbers are located on the bottom of the voucher you receive in the mail.  The voucher will cover the cost of the surgery, a pain injection, and a rabies vaccination (if needed).  You must take the voucher with you to your appointment the morning of the surgery.  Other services are available at the clinic for additional fees – you can request those when you call to make the appointment.